Meeting and Conference Coverage
ASHP Conference Wrap-Up
ASHP Mid-Year Conference Focuses on Pharmacists Well Being and Professional Advancement
MONDAY, Dec. 17, 2018 (Pharmacist's Briefing) -- On December 2, thousands of pharmacists converged into Anaheim California for the annual American Society of Health System Pharmacists (ASHP) Mid-Year Conference. This year's meeting celebrated 40 years of the society, and that milestone was celebrated with messages of leadership, mentoring, and professional responsibility within profession and the community.
Monday's opening session began with a moving tribute and moment of silence for Dayna Less, a pharmacy resident and ASHP member who lost her life in the shooting tragedy last month at Mercy Hospital in Chicago. ASHP President Kelly Smith, Pharm.D., FASHP, FCCP then kicked off the four day event with a challenge to all attendees to "Be all in, and Connect with others." Earvin "Magic" Johnson provided an entertaining keynote address, during which he thanked the pharmacists in attendance. "Pharmacists, through their collaborative efforts, make people feel better and be healthier, and in turn save lives. Pharmacists are a part of their own Dream Team" said Johnson, comparing pharmacy teams to the 1992 U.S. Olympic Men's Basketball team. He challenged pharmacists be a leader; to adapt and adjust to events, to play as a team, and to take periodic "self-evaluations" of themselves in order to identify weaknesses and turn them into strengths. Finally, he advised new graduates to get to know their patients, so they could know their needs and overdeliver.
The meeting offered several sessions over the three days , with focuses on opioid and antibiotic stewardship, upcoming USP requirements, clinical updates and pharmacists resilience, allowing them to practice efficiently while avoiding professional burnout. Finally, new pharmacy graduates were provided opportunities to engage with residency program leadership, preparing them for application and match early next year.
The 2019 ASHP Mid-Year Conference is scheduled for December in Las Vegas, Nevada.
Meeting and Conference Coverage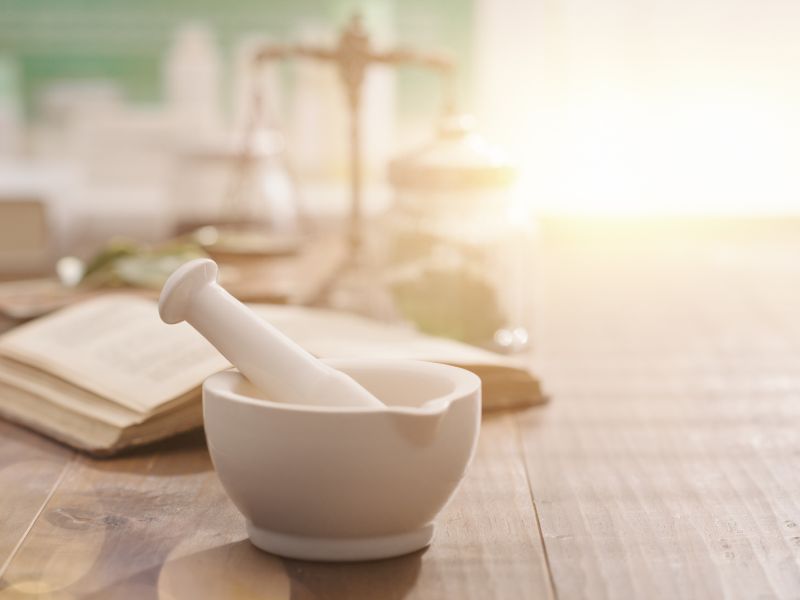 Past Conferences
National Association of Specialty Pharmacy (NASP)
Sept. 24-26, 2018 in Washington DC
The National Association of Specialty Pharmacy (NASP) convened in Washington DC in September to discuss specialty pharmacy innovation, legal challenges, and to recognize those who have contributed to the profession through their work and dedication to the specialty profession.
NASP Executive Director Sheila Arquette kicked off the Sixth Annual National Association of Specialty Pharmacy General Session. During her address, Arquette emphasized why specialty pharmacy is becoming such an integral part of patient care:
"Specialty pharmacy provides a crucial and unique service to the most vulnerable patients in the country, ensuring they have access to the life-changing medications they need, along with the necessary support to succeed with complex treatments."
National Association of Chain Drug Stores (NACDS)
Total Store Expo Aug 25-27, 2018 in Denver, CO
The Total Store Expo of the National Association of Chain Drug Stores (NACDS) was held from Aug. 25 to 27 in Denver and attracted approximately 5,000 participants from around the world, including individuals associated with national and regional traditional drug stores, supermarkets, and mass merchants, as well as drug store chain suppliers. The conference highlighted the latest innovations in consumer packaged goods, store/pharmacy technology, pharmaceutical products entering the market, and the most up to date information on state-of-the-art pharmacy operations, practice and clinical issues, and distribution and marketing.
Remarks from NACDS President and CEO Steven C. Anderson, during the Expo's opening session, focused on issues that retail drug store chains may face, including the tariffs being imposed by our nation and potential retaliation by our trading partners.
"This trade dispute has already involved tariffs on billions of dollars of goods, and has targeted hundreds of billions of dollars more. The emerging trade war is on the minds of those doing business here at the Total Store Expo, and on the minds of consumers. Diverse products, packaging, and equipment already are being affected. And more items are being added to the tariff list. There are increased freight costs, too," Anderson said during the session. "This matters to the entire supply chain. Think about it. It affects the products on store shelves. It affects the process of getting those products to the shelves. And it even affects the shelves themselves, given rising steel costs."
American Society of Health-System Pharmacists (ASHP) Summer Meeting
June 2-6, 2018 in Denver, CO
In June, the American Society of Health Systems Pharmacists (ASHP) held their Summer Meetings in Denver, Colo., allowing pharmacy professionals to gather to discuss important issues in their practice. As always, medication safety and provider status were a large focus for the group. Opioid stewardship and pain standards were new topics that were new to the meetings this year, driven by the nation's growing opioid epidemic. Other issues, such as provider status, drug shortages and pricing, and much needed 340-B program revisions were also hot topics during the sessions.
Dr. Vivek H Murthy, MD, delivered a powerful message as the keynote speaker during the session, as well. Dr. Murthy, the 19th Surgeon General of the United States from 2014-2019, challenged attendees to focus on the emotional wellbeing during patient encounters, especially when dealing with the current addition crisis in the US. Consideration of the total patient, both physically and psychologically, results in a win for the patient and the healthcare team.
ASHP's Midyear Clinical Meeting and Expo is scheduled for Dec. 2-6, 2018 in Anaheim, California. For more information and registration information, go to >> www.ashp.org.
Upcoming Conferences
American Pharmacists Association (APhA) March 22-25, 2019 Seattle, WA
NACDS Annual Conference April 27-30, 2019 Palm Beach, FL
National Pharmacy Purchasing Association (NPPA) August 21-23, 2019 Las Vegas, NV