Meeting and Conference Coverage
APhA Conference Wrap-Up
Thousands of pharmacists convene at APhA's Annual Meeting to discuss resiliency and their evolving role in public health
WEDNESDAY, April 3, 2019 (Pharmacist's Briefing) --The American Pharmacists Association (APhA) Annual Meeting was held March 22 to 25, 2019 in Seattle. The conference was attended by almost 6,000 pharmacists and pharmacy students. Themed Moving Pharmacy Forward, sessions focused on the pharmacist's role in optimizing patient care outcomes and addressing public health concerns, while also maintaining personal and professional well-being.
General Session keynote speaker, Eileen McDargh of the Resiliency Group, discussed how to create a healthy work-life balance between professional and personal obligations. "Resilience is all about energy management. Do you have the mental, emotional, and physical hardiness to keep on keeping on? And how we get energy is through the connections that we make," she said. APhA's new major initiative is to promote the well-being of pharmacists and pharmacy personnel; McDargh's message complemented that focus. There is growing evidence that increased stress and burnout are becoming more prevalent among pharmacists and student pharmacists.
Pharmacists also must be prepared to meet the needs of those struggling with thoughts of suicide. "Pharmacists are first responders," said Opening General Session keynote speaker Kevin Briggs, a retired sergeant with the California Highway Patrol. "You have direct contact with people, and you know somewhat what's going on with them. Ask that question. Establish that rapport. It takes courage, but you could help someone in their darkest time." Sergeant Briggs also outlined the warning signs for suicide, and provided ways pharmacists can help to recognize and stimulate discussion with at risk individuals.
During the APhA2019 Opening General Session, APhA CEO Tom Menighan announced his retirement upon the completion of his contract in mid-2020. The search for Menighan's successor will begin in this month.
APhA also announced the launch of its Well-Being Initiative, which will include new membership models and member engagement opportunities, while focusing on progress being made at the federal and state levels regarding provider status.
During the second General Session, attendees were challenged to use their own experiences to help advance the profession. APhA President-Elect Brad Tice framed this message for the audience. "Put the pharmacist and patient face on these stories. They are real and powerful; do not hold back from sharing them. Make people see and feel the impact you make when given the opportunity. My presidency goal is that we make our collective story not just a book but a bestseller," he said. "People may be convinced by facts and figures, but they remember stories first and forever."
Education sessions included topics to help pharmacists provide better care for their patients. These sessions involved discussions on best practices for pharmacists to provide immunizations and address unmet needs in chronic pain management and the opioid epidemic. This year's annual meeting sessions also included discussions on soft skills, the needs of the pharmacists, pharmacist burnout, and developing resilience including through work-life balance.
APhA's House of Delegates, representing all states and the internal Academy groups, also voted to adopt the following policies: Pharmacists' Role on Mental Health and Emotional Well-Being; Referral Systems for the Pharmacy Profession; Gluten Content and the Labeling of Medication; Creating Safe Work and Learning Environments for Pharmacy Personnel; Pharmacist and Pharmacy Personnel Safety and Well-Being; Collaborative Practice Agreements; Expanding Technician Roles; and Patient-Centered Care of People Who Inject Drugs (PWID).
APhA2020 will be held March 20 to 23, 2020, at National Harbor in suburban Washington, DC.
For more information, please visit The American Pharmacist's Association
Meeting and Conference Coverage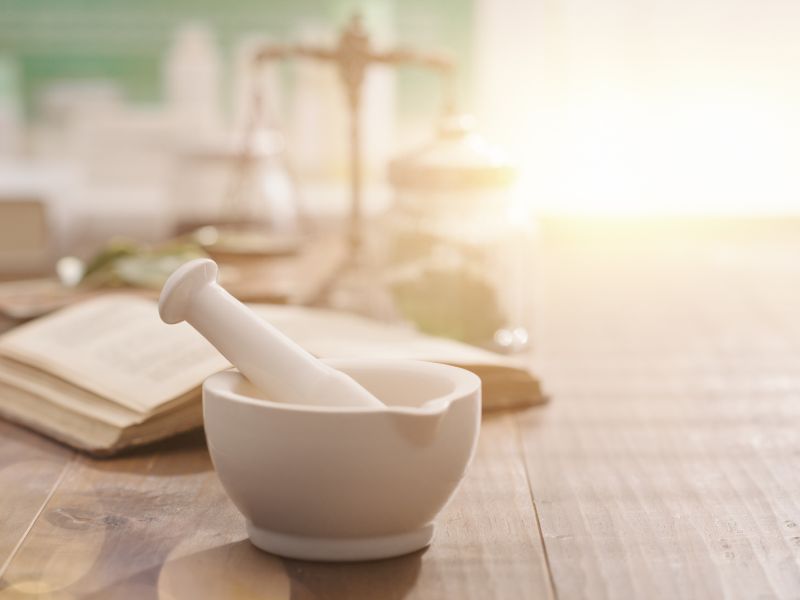 Past Conferences
ASHP Mid-Year Conference Focuses on Pharmacists Well Being and Professional Advancement
On December 2, 2018 thousands of pharmacists converged into Anaheim California for the annual American Society of Health System Pharmacists (ASHP) Mid-Year Conference. This year's meeting celebrated 40 years of the society, and that milestone was celebrated with messages of leadership, mentoring, and professional responsibility within profession and the community.
Monday's opening session began with a moving tribute and moment of silence for Dayna Less, a pharmacy resident and ASHP member who lost her life in the shooting tragedy last month at Mercy Hospital in Chicago. ASHP President Kelly Smith, Pharm.D., FASHP, FCCP then kicked off the four day event with a challenge to all attendees to "Be all in, and Connect with others." Earvin "Magic" Johnson provided an entertaining keynote address, during which he thanked the pharmacists in attendance. "Pharmacists, through their collaborative efforts, make people feel better and be healthier, and in turn save lives. Pharmacists are a part of their own Dream Team" said Johnson, comparing pharmacy teams to the 1992 U.S. Olympic Men's Basketball team. He challenged pharmacists be a leader; to adapt and adjust to events, to play as a team, and to take periodic "self-evaluations" of themselves in order to identify weaknesses and turn them into strengths. Finally, he advised new graduates to get to know their patients, so they could know their needs and overdeliver.
The meeting offered several sessions over the three days , with focuses on opioid and antibiotic stewardship, upcoming USP requirements, clinical updates and pharmacists resilience, allowing them to practice efficiently while avoiding professional burnout. Finally, new pharmacy graduates were provided opportunities to engage with residency program leadership, preparing them for application and match early next year.
The 2019 ASHP Mid-Year Conference is scheduled for December in Las Vegas, Nevada.
National Association of Specialty Pharmacy (NASP)
Sept. 24-26, 2018 in Washington DC
The National Association of Specialty Pharmacy (NASP) convened in Washington DC in September to discuss specialty pharmacy innovation, legal challenges, and to recognize those who have contributed to the profession through their work and dedication to the specialty profession.
NASP Executive Director Sheila Arquette kicked off the Sixth Annual National Association of Specialty Pharmacy General Session. During her address, Arquette emphasized why specialty pharmacy is becoming such an integral part of patient care:
"Specialty pharmacy provides a crucial and unique service to the most vulnerable patients in the country, ensuring they have access to the life-changing medications they need, along with the necessary support to succeed with complex treatments."
Upcoming Conferences
NACDS Annual Conference April 27-30, 2019 Palm Beach, FL
Pharmacy Quality Alliance (PQA) Annual Meeting May 15-17, 2019 Baltimore, MD
National Association of Boards of Pharmacy Annual Meeting (NABP) May 16-18, 2019 Minneapolis, MN
Association of Health Systems Pharmacists (ASHP) Summer Meetings June 8-12, 2019 Boston, MA
Pharmacy Technician Educators Council (PTEC) Annual Conference July 10-12, 2019 San Antonio, TX
National Pharmacy Purchasing Association (NPPA) August 21-23, 2019 Las Vegas, NV
National Association of Specialty Pharmacy (NASP) Annual Conference Sept 9-12, 2019 Washington, DC
National Community Pharmacists Association (NCPA) Annual Meeting Oct 26-29, 2019 San Diego, CA
American College of Clinical Pharmacy (ACCP) Annual Conference Oct 26-29, 2019 New York, NY
American Society of Health Systems Pharmacists (ASHP) Mid Year Meeting Dec 8-12, 2019 Las Vegas, NV
American Pharmacists Association (APhA) Annual Meeting March 20-23, 2020 Washington, DC